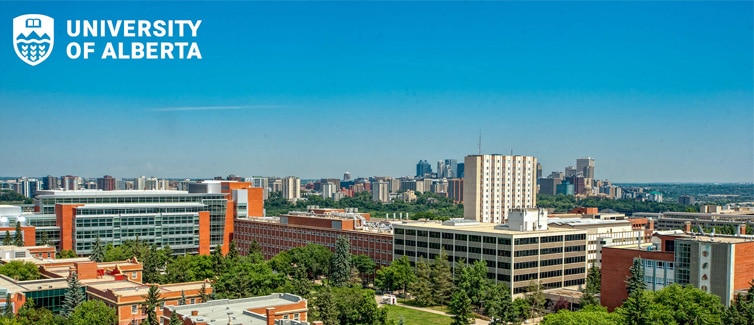 Every student who is going to a university in Canada is looking to get as much in scholarships and awards funding as possible. But it can be a real hassle filling in dozens of scholarship applications and collecting references, all while trying to study for exams and complete your school assignments.
The University of Alberta (U of A) makes it easy for students. Every year over $34 million (CAD) is given out in scholarships, awards, and funding to students, and a good portion of this is given out in automatic scholarships. What does that mean? When you complete your application to study, the U of A will look at it and offer you a scholarship based on a number of factors. Nothing else is required – no paper forms, no references – it's that easy. How are these awarded? It's all based on your high school admission average at the time of your U of A admission offer. You can apply to study at the U of A right now – once you've submitted your application, the scholarships team will be in touch with you should you receive an award or scholarship!
What happens if you're involved in leadership activities, or are an especially exceptional student? Don't worry, the U of A still offers traditional application-based scholarships, but you'll need to apply early! The deadline for Fall 2022 admission is January 12, 2022. Even this has been made easier though – you only need to complete one application form, and from that you're considered for all awards that you may be eligible for.
How much can individual students receive through the U of A's application-based scholarships? It can be as much as $120,000 (CAD), paid out over four years, for the new President's International Distinction Scholarship. New for Fall 2022, there will be 25 of these given out to international undergraduate students coming to study at the U of A. Many international students at the U of A receive the International Leader Scholarship – valued at $10,000, this is given to well-rounded students with superior academics.
Curious on how you can maximize your chances of getting one of these scholarships? Luckily the U of A has compiled some helpful scholarship application tips. The key item is to apply early – you want to be sure you have enough time to do a good job on the application, and you definitely don't want to miss the deadline!
As you're choosing your future university, you know you want scholarships. Instead of going for paper application forms and endless reference requests, you might want to make your life easier. Automatic scholarships and a single application form means that your future university is already reducing your stress!