The University of Liverpool was founded in 1881, for the advancement of learning and the ennoblement of life. The original 'redbrick' university, we were civic from the start – welcoming learners from across the city and beyond.
Today, we're an internationally renowned,
globally connected Russell Group university, associated with nine Nobel Prize
winners, and home to highly respected research and lively, original thinking.
We've come a long way in 140 years. But wherever you learn with us, you'll find
the same distinctive and welcoming culture that we've always had.
Why study online with the University of
Liverpool?
Our innovative online master's degrees
provide flexible study options for individuals with busy lives. You can study
from a library, café or even the comfort of your own sofa with your laptop,
tablet or mobile phone. Your study materials will be available 24 hours a day
and seven days a week – so there is no need to worry about missing a class when
a meeting overruns or you need to pick up the children from school.
Choosing to study online means you can
carry on working throughout your studies. You'll be encouraged to apply your
learning in your workplace: benefiting from cutting-edge research on best
practice and discussing outcomes with fellow students from around the world.
Through our state-of-the-art learning
platform, you'll have access to all the resources you need to complete your
programme. You can explore interactive study materials, catch up on discussions
with classmates and read around your topic with our comprehensive library of e-books
and journals.
Our online programmes have start dates throughout the year, so you won't have long to wait if you wish to get started with your studies.
What can I study online with the
University of Liverpool?
We offer online postgraduate programmes in several areas such as business and management, computer science, education, medicine and health sciences, and psychology. In addition to full master's programmes, we also offer shorter postgraduate diploma (PG Dip) and postgraduate certificate (PG Cert) awards, which can be studied as a stepping-stone to a full master's degree or as a respected qualification on their own.
Business and Management
Computer Science
Education
Medicine and Health Sciences
Psychology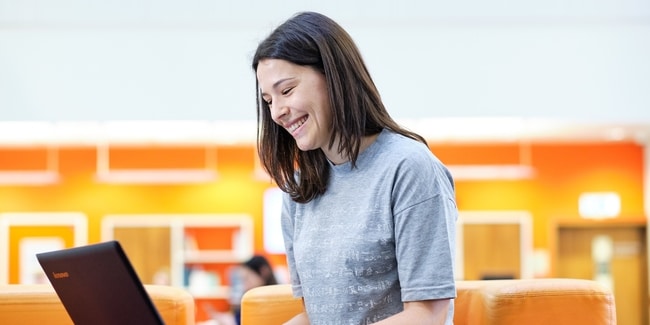 How does the University of Liverpool
support online students?
Once you are accepted onto an online master's programme, you will be assigned to our student services team, made up of student support, study skills and student welfare, who will be on hand to help and support you in all non-academic areas to ensure that you are comfortable with all aspects of your programme and study commitments.
Academic support will be provided by our
experienced and passionate subject tutors, who are each expert in their own
field. With interactive classes and regular contact with faculty members and
fellow students from across the globe, you'll never feel on your own.
How can I find out more about the
University of Liverpool's online programmes?
If you'd like to learn more about any of
our online master's programmes, you can talk to a member of our admissions team
by following the link – contact
the admissions team.
You can also visit our online programmes website to read information pages, download a prospectus or apply for one of our regular intakes throughout the year.
Visit online programmes website
The post Earn your master's online with the University of Liverpool appeared first on StudyLink.
Article link