When choosing where you want to study, you may wish to consider the university rankings. There are several reasons that these rankings can be helpful for your time at university and beyond.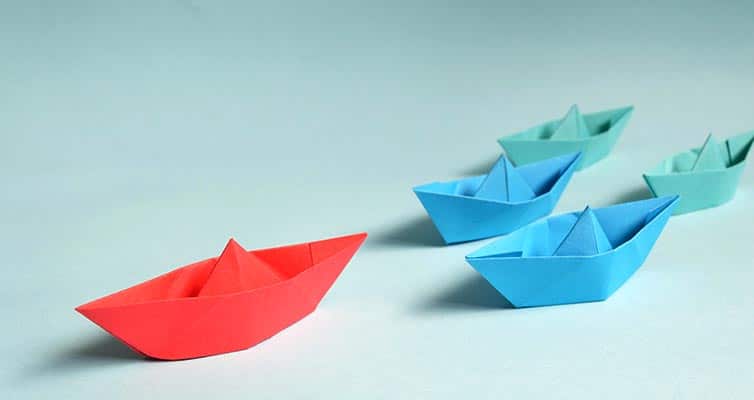 All university rankings are based on a range of factors, for instance staff to student ratio, teaching quality, or student satisfaction. These separate factors will all contribute to an overall score and therefore influence the ranking results. Whilst this can be helpful to understand which university would provide the kind of environment you are looking for, it could also be confusing, as each league table might rank the same universities completely differently. It is important that you remember that a university ranking system cannot tell you which institution is right for you, it should only help you to make the best decision for yourself.
If you do choose to consult university rankings when considering where you want to study, it would be useful to understand what factors the league tables use to rank the universities. This can help you to decide how much the rankings align with what you consider important. For example, you might consider the staff to student ratio important, and this may only contribute a small percentage towards the rankings. This would mean that a university is not being properly represented in the areas you are interested in. On the other hand, you do get a chance to see how universities compare to each other in areas that you may not have previously considered, for instance future employment or international collaboration.
The most common metrics used for international university rankings are:
Academic reputation
Student employment (usually measured 6-12 months post graduation)
Staff to student ratio
International faculty ratio
International student ratio
Faculty research (staff members being actively involved in research)
Faculty citations (how much is faculty research influencing student work globally)
Student satisfaction
How a university performs when some or all of these factors are combined can give you an overall idea of where the institution excels, and whether they would be a good fit for you. Be conscious of the fact that you could be spending years at this institution, as well as potentially moving away from your family and friends.
There are many different ranking league tables available, but there are a few more commonly used and recognised ones that you may wish to have a look at. These are QS Top Universities, Times Higher Education (THE), and Shanghai Ranking ARWU.
The ARWU (Academic Ranking of World Universities) rankings are published by the Centre for World-Class Universities, Graduate School of Education of Shanghai Jiao Tong University in China and are updated each year. They were originally created to find the global ranking of Chinese universities, but many international universities started to reference the ARWU rankings, and they grew in recognition. ARWU uses six objective factors to rank universities. These are:
Number of alumni and staff winning Nobel Prizes and Field Medals
Number of highly cited researchers selected by Clarivate Analytics
Number of articles published in journals of Nature and Science
Number of articles indexed in Science Citation Index – Expanded and Social Sciences Citation Index
Per capita performance of the institution
All of these factors considered, over 1,800 universities are ranked every year, and the top 1,000 go on to be published.
The Times Higher Education (THE) world university rankings were founded in 2004 and have a focus on research. They are updated annually, and are recognised across the world. THE looks at five main areas,which are split into more specific metrics. These are:
Teaching – reputation survey, staff to student ratio, doctorate to bachelor's ratio, doctorates awarded to academic staff ratio, institutional income
Research – reputation survey, research income, research productivity
Citations – influence in global research
International outlook – proportion of international students, proportion of international staff, international collaboration
Industry income – influence in industry sectors
These factors combined allow THE to publish their list of almost 1,400 global universities each year.
The QS Top Universities, which used to be connected to THE rankings publishes their rankings every year, and are another of the widely recognised league tables. Rankings are individually listed for the top 500, anything above that is shown in a group of 10, for example 501-510. QS considers six factors when compiling their rankings. These are:
Academic reputation
Employer reputation
Faculty/student reputation
Citations per faculty
International faculty ratio
International student ratio
After all of these metrics have been considered, QS ranks up to 5,500 global universities, and publishes the top 1,000.
There are also league tables that are specific to certain locations and subjects. The ranking bodies mentioned above offer some of these options. Other more specific league table providers are The Times (not to be confused with THE) and the Guardian in the UK, or US News and Forbes in the US.
Whilst understanding the rankings is useful, speaking to people who study or work at the university might give you a better idea of what a real-life experience is like. If you can, make use of any virtual or in-person open days the university is offering, and don't be afraid to ask questions. Making the right decision is crucial, so understand what is important to you in a university, and take your time.