You've got to make the most of your time in another country and when your "home away from home" is as big as Australia – there are plenty of amazing experiences to put on your bucket list. Here are our top picks of things to do while you're studying in Australia.
1. Visit the Gold Coast beaches
Mention Australia and people generally think about sun, surf and sand. The beaches on Queensland's Gold Coast are regarded as some of the best in the world and attract thousands of visitors each year. While you'll definitely want to stop by Surfers Paradise, we recommend you take a trip to some other local favourites like Burleigh Beach and Rainbow Bay. Tallebudgera Creek is also a good spot if big waves aren't really your thing. Remember to slip, slop, slap and swim between the red and yellow flags if you do go for a dip.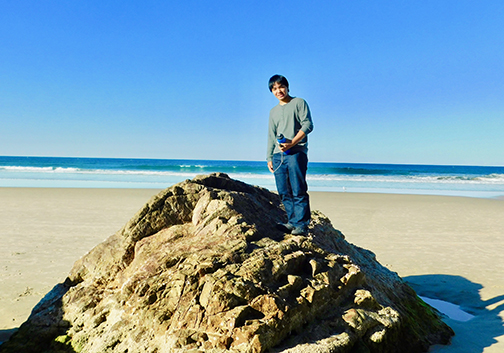 Japanese student, Raika, at the GC
2. Take a selfie with a quokka
Cuddling a koala is cute, but getting up close with a quokka is epic. Just ask Chris Hemsworth.
These furry little marsupials can only be found in Western Australia, with the biggest population on Rottnest Island just off the coast of Perth.

Jenny from China got her quokka selfie while studying at The University of Western Australia
3. Climb the Sydney Harbour Bridge
We're all looking for a big OMG moment when exploring another country and that's what the BridgeClimb Sydney delivers.
More than 4 million people have scaled the Aussie icon, including supermodel Gigi Hadid and Kit Harington from Game of Thrones.

Image credit: BridgeClimb Sydney
FUN FACT
The Sydney Harbour Bridge is nicknamed the "Coat hanger".
4. Gaze at the southern lights (Aurora Australis)
The northern lights (Aurora Borealis) are famous for dancing across the skies in the Scandinavian region of Europe, but did you know you can witness an impressive light show in the Southern Hemisphere as well?
Tasmania is the best place to view the Aurora Australis if you're living Down Under. Mount Nelson (10 to 20-minute drive from Hobart) and Mount Wellington (20 to 30-minute drive from Hobart) are probably the most accessible locations to see the southern lights but the further south you go, the better the experience will be.

Image credit: Photo by Roy Hopwood is lisenced under CC BY-ND 4.0
5. Go diving with a croc
If swimming with dolphins is too tame, how does coming face to face with a crocodile sound? The Cage of Death dive at Crocosaurus Cove in Darwin puts you in the water at feeding time with a massive saltwater croc. Would you dare to take the plunge?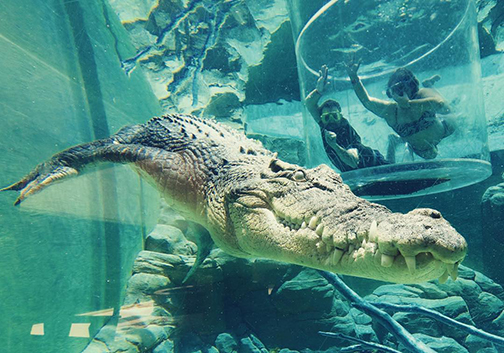 Image credit: Crocosaurus Cove
6. Catch a footy game at the MCG
Victoria is the heartland of Australian Rules Football, also known as "Aussie Rules" and "AFL". Even if you're not keen on sports, watching two of the league's top teams battle it out at the Melbourne Cricket Ground (MCG) will allow you to experience the passion footy fans have for the game.
Video credit:
AFL
7. Stop by Australia's capital
Sydney might attract the most international students but Canberra is the nation's capital city. Pose for a pic under the Australian flag at Parliament House and be part of a moving
Last Post Ceremony
at the Australian War Memorial.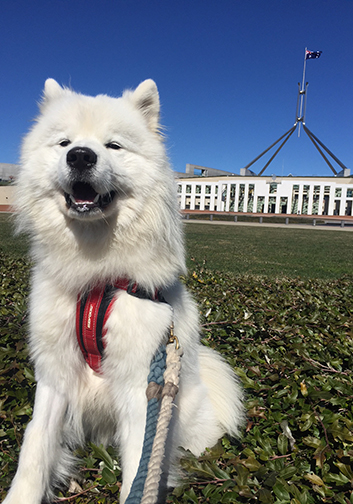 Image credit: banjo_the_samoyed
8. Visit Kangaroo Island
Sea lions and penguins and wombats, oh my! Kangaroo Island (KI) is home to native wildlife and exotic animals you'll rarely see anywhere else. You can also explore shipwrecks, go sandboarding down the dunes at Little Sahara and take in an amazing sunset at Remarkable Rocks.
Image credit: South Australian Tourism Commission
9. Find something BIG
There are more than 150 big things randomly dotted around Australia, with some of the most famous being the Big Banana (Coffs Harbour), the Big Pineapple (Sunshine Coast region) and the Big Merino (Goulburn). Make it a challenge to get a photo with as many big novelties as possible including some of the lesser-known landmarks like the Big Bench in Broken Hill or the Big Wine Barrel at Maleny Mountain Wines.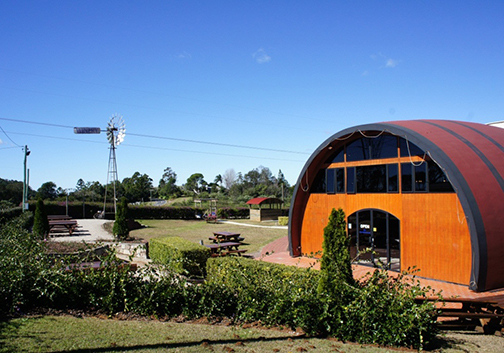 Image credit: Erin Webb
10. Go to a fun festival
If you want to see Australian culture at its best, go to a local festival. Small towns and regional areas come alive to host fun-filled events like the Tamworth Country Music Festival, Parkes Elvis Festival, Chinchilla Melon Festival and Darwin Beer Can Regatta.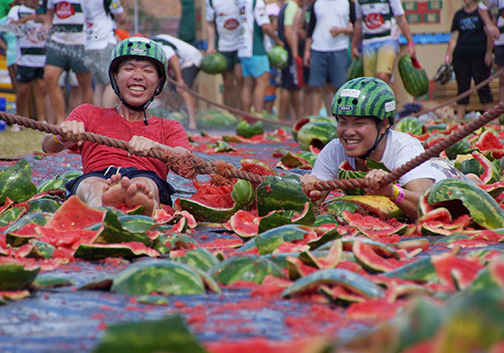 Image credit: Chinchilla Melon Festival
Are you looking for accommodation in Australia? If you're keen to live like a local, consider homestay. Find out more.