Whether it's the songs and the dancing, the music videos and concerts, or the idols themselves, it's fair to say that K-pop fever is easy to catch. As well as the great entertainment value though, K-pop can also be a fantastic aid for those learning Korean.
As you can imagine, Korean pop music has been around in Korea for a long time, but it's only in the past decade or so that it's made significant inroads into the mainstream music world.
K-pop had its own episode on American television series "Glee", additionally, there were two K-pop performances at the closing ceremony of the 2018 Winter Olympics in Pyeongchang and let's not forget Psy's 2012 satirical earworm "Gangnam Style".
Some of the biggest groups right now include boy bands BTS and Exo, as well as girl groups BlackPink and Twice. In reality, there are actually more than 300 groups.
This past year or so has been especially huge for BTS – arguably the hottest K-pop stars of the moment. They are the first group since The Beatles to have three Billboard No. 1 albums in one year. They are also the first K-pop group to be nominated for a Billboard Music Award, as well as the first Korean music act to be nominated for an American Music Award.
And while other music genres have their fair share of passionate followers, K-pop fandom is on another level. Made up of millions of mostly teenagers and young adults, K-pop fans are fervent devotees of their favourite groups – so much so that it's basically its own culture with its own language. Got a favourite member? You've got a "bias". See a K-pop idol acting super cute? They're being "aegyo".
Learning Korean through K-pop
The growing popularity of K-pop has, unsurprisingly, led to an increase in interest in the Korean language.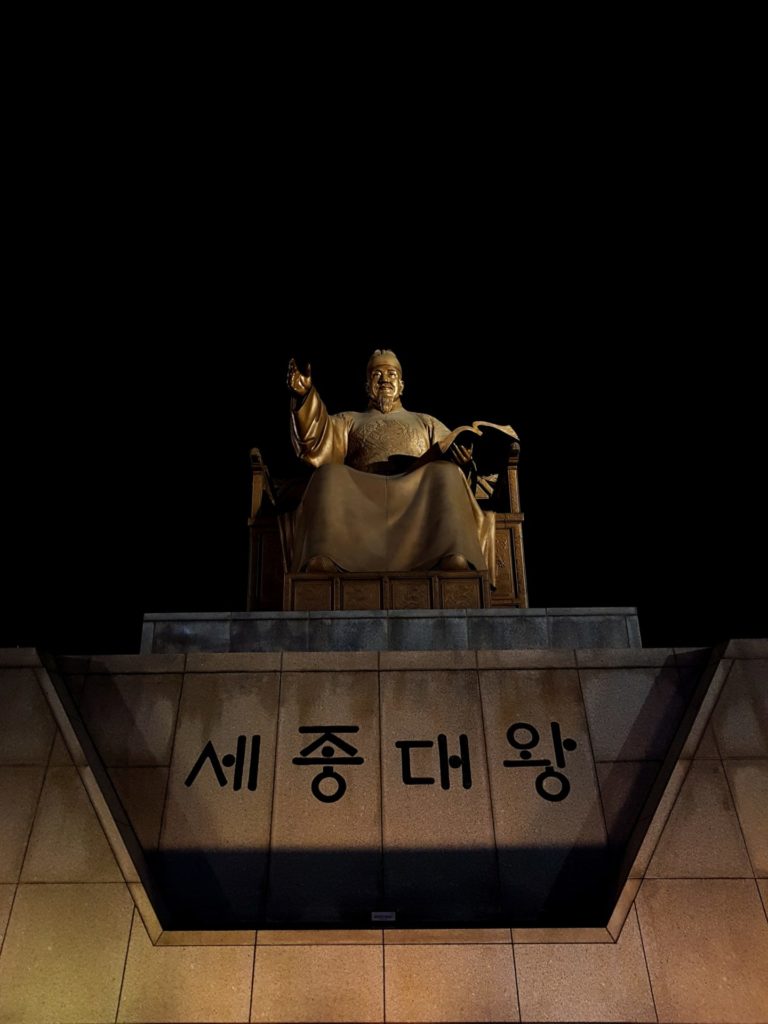 King Sejong the Great: Inventor of Hangul, the Korean script.
Between 2013 to 2016 Korean and Japanese were the only languages taught at American universities that experienced growth in the numbers of students enrolled, according to the Modern Language Association of America. As of November 2019, Korean is one of the most popular language courses available on Duolingo, a language-learning website and app, with a massive 4 million learners.
Korean pop culture is driving interest in the language. With the Internet, the reach of all things Korean is more extensive than ever before so it makes sense to use K-pop to help with learning the language.
Words like 싫어 (Dislike) and 좋아 (Like), 사랑해 (Love) and 미워 (Hate) may already sound familiar to you. Other words that regularly frequent K-pop songs are 친구 (Friend), 어떡해? (What should I do?), 예뻐 (Pretty/Beautiful). With many K-Pop songs being about love and relationships, life and loss, K-pop listeners can continue to build vocabulary through their favourite songs.